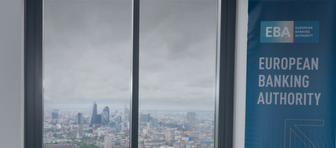 On 18 December 2017, the EBA published its fourth impact assessment Report for the liquidity coverage ratio (LCR), which shows that EU banks have continued to improve their LCR since 2011.
The Report is based on liquidity data and wider bank balance sheet statistics from 157 EU banks across 16 Member States.
Key findings
The Report shows that as of end-December 2016, EU banks' average LCR was 139% and the aggregate gross shortfall amounted to EUR 115 million. The increase in the LCR can be mainly attributed to an increase in liquid assets, which, since June 2011, have almost doubled. In contrast, net cash outflows have remained relatively stable. Central bank exposures and central government assets in banks' liquidity buffers continue to be an important component for their compliance with the LCR regulation.
Find out more here.