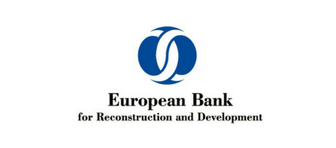 On 15 March 2019, the European Bank for Reconstruction and Development (EBRD) announced the launch of a €385 million Slovak Covered Bond Framework. The Slovak capital market will receive a major boost and the framework will allow the Bank to invest in covered bonds issued by local banks in the next three years and  scale-up its support for the development of the local capital market with the establishment of a secure and low risk-instrument.
The EBRD worked very closely with the Slovak authorities on the development of new regulations for covered bonds that came into force on 1 January 2018 and which follow EU standards and recommendations from the European Banking Authority.
The new framework aims to help mobilise some €1.6 billion of private sector investments into covered bonds issued by Slovak banks.
The EBRD will also introduce a green economy component into its investments, with local partner banks committing to support projects financing energy efficient, renewables or environmental improvements.
A covered bond is a debt security issued by banks that is backed by a portfolio of mortgages. The instrument can provide long-term funding and, by offering stable returns, attract investors. While covered bonds are well-established in mature markets, many countries where the EBRD invests are still in the process of introducing the instrument.
The new framework builds on the success of a first covered bonds programme launched by the EBRD in 2017 with a volume of up to €200 million. Under the original framework, the EBRD invested into 5 issuances by Slovak banks. Strong market demand and the significant impact of the first facility have now led to the introduction of a second framework.
For additional information, please click here