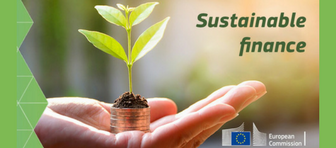 On 12 December 2017 the European Mortgage Federation-European Covered Bond Council (EMF-ECBC) welcomed the announcement by the European Commission that it will consider amending capital charges for banks in order to boost green investments and loans, including green mortgages and green bonds.
Speaking at the One Planet Summit in Paris, organised to mark the two-year anniversary of the signature of the COP21 agreement on climate objectives, European Commission Vice-President Valdis Dombrovskis, responsible for Financial Markets, Financial Stability and the Capital Markets Union reminded delegates that the European Union is committed to reducing its carbon emissions by 40 percent by 2030. He went on to say that to reach this target, "… we will need around 180 billion euro in additional yearly low-carbon investments. This is well beyond the capacity of the public sector, so private capital will also need to play its part."
To facilitate this mobilisation of private capital, Vice-President Dombrovskis noted that the European Commission will need to:
Provide trust in green financial products, by giving clear and reliable information to those who invest in them.
Improve access for retail investors, and supporting institutional investors to direct their capital towards a long-term impact.
Incentivise market participants to be more conscious of long-term risks and opportunities.
These were the motivations for the European Commission to establish the High-Level Expert Group on Sustainable Finance (HLEGSF), which is scheduled to deliver its final recommendations in January 2018 and based upon which the Commission will then present a detailed Action Plan in March 2018 to implement the recommendations.
Vice-President Dombrovskis suggested that this Action Plan will be founded on three central pillars:
The integration of sustainability factors into investment mandates
Development of a common language and classification system for what is considered green and sustainable.
In recognition of the major role banks play in funding the real economy in Europe, to incentivise lending for green and sustainable objectives.
On this third point, Vice-President Dombrovskis stated, "To incentivise lending, we are looking positively at the European Parliament's proposal to amend capital charges for banks to boost green investments and loans by introducing a so-called green supporting factor. This could be done at first stage by lowering capital requirements for certain climate-friendly investments, such as energy-efficient mortgages or electric cars. We could model it on existing capital requirement adjustments for investments in SMEs or high-quality infrastructure projects."
These intentions were echoed at the same day's meeting of the Energy Efficiency Financial Institutions Group (EEFIG), also held in Paris, where Martin Koch, DG FISMA – European Commission, highlighted the need to define exactly what the term "Green Supporting Factor" means. To help do this, he signalled the parallel need for reliable data – which is currently scarce, and in this context, he noted the European Commission's interest in and support for (via its Horizon 2020 programme) the EMF-ECBC led Energy efficiency Mortgages Action Plan (EeMAP) initiative and the soon to be launched Energy efficiency Data Portal & Protocol (EeDaPP) initiative. These projects, he noted, have the potential to lead the way in providing evidence demonstrating the existence of a de-risking set of data which would justify the amending of capital charges for green mortgages and green covered bonds.
Commenting on the European Commission's statements, Luca Bertalot, EMF-ECBC Secretary General and EeMAP and EeDaPP Coordinator, said:
"We welcome Vice-President Dombrovskis' statement and, as a clear sign of our commitment to the EU's energy and CMU agendas, we will continue to strongly support the Commission through the Energy Efficient Mortgages initiative (EeMAP and EeDaPP). Our sectors can play a game-changing role in helping the European Union to meet its COP21 commitments whilst maintaining their critical function of funding the continent's real economy. The Paris events this week give a clear sign of the acceleration of the energy debate within the European banking industry and clearly demonstrate that we are at the dawn of a new and global energy efficiency revolution."
The full text of Vice-President Dombrovskis' statement to the One Planet Summit can be accessed here.