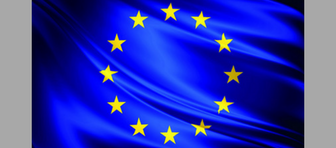 On 10 November 2017 the European Commission launched a targeted consultation on common minimum levels of capital that EU banks must set aside to cover incurred and expected losses on newly originated loans that turn non-performing (NPLs).
This initiative follows the comprehensive action plan to tackle the issue of non-performing loans (NPLs) agreed by all EU Member States at the ECOFIN Council in July 2017. Insufficiently provisioned NPLs are more likely to remain on banks' balance sheets, which in turn may cast over doubts on bank's future profitability, solvency and ability to lend. The consultation seeks stakeholders' views on the possible introduction of minimum coverage requirements that would put EU-wide brakes on new NPLs by ensuring sufficient loan loss coverage and seeks targeted input on how such requirements can best be designed. This will feed into the impact assessment that the Commission is carrying out on the possibility of introducing such new rules as requested by the Council Action Plan on tackling NPLs in Europe and announced in the Commission Communication on completing the Banking Union. The consultation and the impact assessment will help the Commission complete a report, together with any legislative proposals if needed.
The consultation will be open until 30 November 2017 through the online questionnaire.