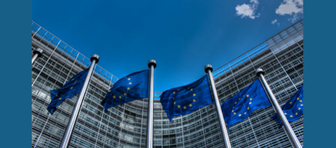 On 24 October 2017 the European Commission published its Work Programme 2018 (available here).
As background information, each year the Commission adopts a Work Programme which informs the public and the co-legislators of its political commitments to present new initiatives, withdraw pending proposals and review existing EU legislation.
In essence, the Commission has indicated 26 new initiatives (available here) for next year which are targeted legislative actions to complete the work in a number of priority areas, to be tabled by May 2018 in order to allow the European Parliament and the Council of the EU to complete the legislative work before the European elections of June 2019. In this relation, the Commission has confirmed that in the context of completing the Capital Markets Union (CMU) initiative, it will work on a European enabling framework for covered bonds (legislative action, including an impact assessment, based on Article 114 TFEU) planned for Q1 2018.
In addition, in order to ensure a focus on delivery, the Commission's Work Programme identifies 66 priority pending proposals (available here) presented in the past couple of years where a swift adoption by the Parliament and the Council is now needed. On a related note, the Commission suggests to withdraw 15 pending proposals (available here) where there is no foreseeable agreement or they no longer serve their purpose, or are technically outdated. Furthermore, the Work Programme outlines a number of 12 proposals (available here) that follow on from regulatory fitness and performance (REFIT) review of current laws, taking into account the opinions of the REFIT Platform.