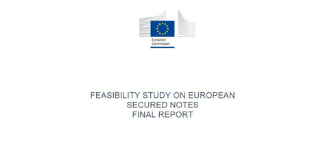 On 12 October 2018 the European Commission published its Feasibility Study on ESNs. This study examines the potential for legislative action to regulate European Secured Notes (ESNs). ESNs are bonds using a covered bond structure to fund assets not currently permitted under EU law, specifically loans to small and medium sized enterprises and bank infrastructure loans. It considers the extent to which the existing supervisory and prudential treatment of covered bonds may be adapted to ESNs and the potential for ESNs to develop as an asset class.
Find out more about the study here.
Find out more about European Secured Note (ESN) here.