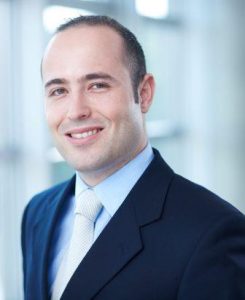 By Tommy Piemonte, Head of imug Sustainable Investment
Financial institutions seldom consider sustainability risks in their ship financing. This is the conclusion that the sustainability rating agency, imug, comes to in its study entitled "SOS on the high seas – the responsibility of financial institutions in the ship financing business", published on 18th of May 2016.
Of the 56 financial institutions that imug researched, almost 70 percent do not consider sustainability issues in their ship financing activities, and yet the shipping industry is associated with huge environmental risks, social issues and risks related to responsible corporate governance.
Only 18 of the 56 financial institutions rated have set up sustainability policies, which discuss some shipping sector risks such as air and water pollution, the inhumane working conditions in ship-breaking yards or the concealment of true ownership. The nine financial institutions that at the very least received an average rating from imug for their sustainability efforts in ship financing include the NORD/LB, the European Investment Bank and ABN AMRO. Tommy Piemonte, head of imug rating, points out: "These pioneers can be important drivers for more sustainable shipping. They set a standard which radiates into both the shipping and financial industries". The current imug study defines best practice approaches among financial institutions in order to cite examples of the successful implementation of individual rating criteria.
The lending activities of financial institutions exert immense influence on the sustainability orientation of the shipping industry.
The study also shows that more than fifty percent of financial institutions with a sustainability policy for ship financing have set up a management system to implement the requirements. "It can be assumed that these financial institutions consider sustainability efforts as entrepreneurially relevant and are not only using them for communications purposes" notes Stefanie Schreiber, sustainability analyst at imug and co-author of the study. This assumption is corroborated by the reasons given by financial institutions for integrating sustainability aspects into their ship financing business. The arguments they present divide into three categories: profitability, CSR & reputation management and legal requirements.
"The lending activities of financial institutions exert immense influence on the sustainability orientation of the shipping industry; from the design stage and construction right through to ship operations and dismantling", says Tommy Piemonte. This influence or responsibility from the perspective of sustainability is of particular importance as 90 percent of the world's entire transported trade volume is moved by ship. "So almost every product consumed and nearly every euro invested in companies comes into contact with the shipping industry", explains Tommy Piemonte.
A free download of the imug study is available here.
Please note that any views or opinions expressed in this article are those of the authors and not necessarily those of the EMF-ECBC. This article does not constitute investment advice.