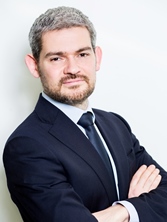 By Luca Bertalot, Secretary General, EMF-ECBC
On the 3rd of June 2016, the EMF-ECBC hosted a high level panel debate on "The Future Development of EU Mortgage and Covered Bond Markets, and Implications of the Energy Efficiency Debate" at Ca' Foscari University in Venice, Italy. The Ca' Foscari University is well-known for its research on energy and renowned for holding the world's oldest green building certificate.
Panellists and participants representing the interests of European investors, issuers, valuers, academics, the European Commission and the Basel Committee on Banking Supervision (BCBS), were present to discuss the future role of banks in financing energy efficiency and in addressing Europe's commitment to climate change.
New trajectory
International, institutional and investor interest in energy efficiency finance has increased in magnitude in recent years, supported by the successful conclusion of the COP21, a universal legally binding global climate action plan to limit global warming to well below 2°C. This has worked as a catalyst for energy efficiency finance across financial markets and imposed a new trajectory for EU Member States' engagement in energy consumption. In the European Union, buildings are responsible for 40% of the total energy consumption and 36% of CO2 emissions. By improving the energy ef ficiency of buildings alone, the EU's total energy consumption could be reduced by 5-6% and CO2 emissions by 5%
The EU has set itself an overall 20% energy efficiency savings target by 2020 and is now considering increasing this to a 30% target by 2030. The scale of investment needed to meet the 2020 target is estimated at around €100 billion per year, with it considered necessary to invest around €100 billion a year up to 2050 in the EU building stock in order to deliver Europe's commitments on climate change. With about 35% of the EU's buildings being over 50 years old, massive thermal renovation of the building stock is a necessity to reach the these climate goals.
EMF-ECBC Proposal
The EMF-ECBC proposal is to design an "energy efficiency label" for mortgages, based on certain energy performance indicators, with a lower interest rate and additional retrofitting funds to improve the energy performance of the property, thus freeing-up disposable income and, in parallel, reducing credit risk for borrowers, lenders and investors. There is a clear underlying incentive chain of the initiative, which rests in particular (but not exclusively) on two key tenets:
Amongst the panellists and participants of our June event there was a common agreement that banks have an important role to play in providing long-term financing for energy improvements to the existing European housing stock, in particular, mortgage banks and covered bond issuers, given their position in the market and their intervention at a critical moment in the process of purchasing and financing a property. The EMF-ECBC energy efficiency mortgage initiative gathered positive feedback from the Industry and stakeholders.
Green Funding
The EMF-ECBC initiative was received positively by panellists from a funding perspective, with many investment banks having already established purely "green" trading desks to deal with the increased demand for sustainable investments. A clearly defined energy efficiency label for mortgages would, on its own as well as through collateral for green bonds, help reduce uncertainty regarding investments in energy efficiency and increase investor confidence, as well as support the integration of energy efficiency in portfolio management strategies for institutional investors and/or fund managers. This would also have an impact from a risk management point of view by segregating the "green" from the "brown discount", thus creating an incentive to make existing energy efficiency assets visible, i.e. segregate energy efficient assets which are currently included in the cover pool without earmarking.
Business Opportunity
The combination of the regulatory challenges in terms of capital costs observed in the market today and the business case underpinning the EMF-ECBC initiative has the potential to provide banks with a welcome business opportunity, by introducing a reduction in asset risk, credit risks and performance risks and, potentially, a preferential treatment (if market data can be gathered to support the preliminary result already showing a positive correlation between energy efficiency and "green value" and reduction in LGD). In this context, industry representatives emphasised that the undertaking to ensure the certification/compliance and thereby the performance risk were not to be conducted by the banks themselves but by a third and independent party.
Furthermore, it was also highlighted that the business opportunity embedded within the EMF-ECBC initiative would assist banks in their competition with institutions from the insurance and pension funds sectors, which provide many of the same services, but are not subject to the same regulatory requirements as the banking sector.
Lastly, it was mentioned that COP22, which will take place in Marrakech in November 2016, will cement the actions required to implement the Paris Agreement and, significantly, "green finance" will be one of the key themes of the event, underlining the relevance and timeliness of the EMF-ECBC energy efficient mortgage initiative.
A full summary of the stakeholder discussions of the June EMF-ECBC event is available in the June 2016 edition of our Market Insights & Updates Newsletter.