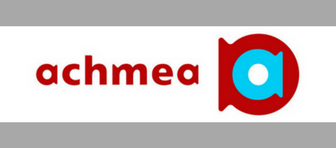 The Covered Bond Label Foundation (CBLF) is pleased to announce that Achmea Bank of the Netherlands has joined the Covered Bond Label, becoming the 95th issuer to hold the Label. To date, the Covered Bond Label has been granted to a total of 112 cover pools, belonging to issuers from 16 jurisdictions globally.
Commenting on this latest addition to the Label, Luca Bertalot, Covered Bond Label Foundation Administrator, said:
"We welcome Achmea Bank to the Covered Bond Label family as it makes a strong comeback to the market. The fact that the Covered Bond Label continues to hold a 100% coverage of the Dutch market confirms the commitment of core covered bond market participants to transparency by implementing the Harmonised Transparency Template (HTT)."
To recap, the Covered Bond Label is a quality label, the purpose of which is to highlight the security and quality of covered bonds to investors and to further enhance recognition of and trust in the covered bond asset class.
The Covered Bond Label is open to all covered bond programmes that are compliant with the Covered Bond Label Convention and disclose their data by publishing the Harmonised Transparency Template (HTT). More information on all labelled issuers and the Label itself can be found on the Covered Bond Label website at www.coveredbondlabel.com.