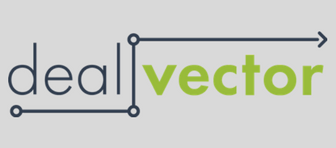 The European Covered Bond Council (ECBC) is pleased to announce that DealVector, based in California, USA, has become the latest market stakeholder to join the Council as a member. Accordingly, the ECBC now represents 117 members across more than 30 active covered bond jurisdictions around the world.
DealVector (www.dealvector.com) is the only global communication network to connect fixed income professionals directly to authenticated, non-public holders of specific assets quickly and securely. For the first time, investors, brokers, underwriters and others with an interest in a particular bond or loan can quickly locate and communicate with one another using DealVector's identity-protected asset registry and communications platform. This delivers transparency while respecting confidentiality, creating a more efficient market for sourcing liquidity, passing amendments, determining pricing, and protecting investor rights.
Commenting on DealVector's admission as a member, Luca Bertalot, EMF-ECBC Secretary General said:
"We are delighted to welcome DealVector to the ECBC and look forward to working together with it to analyse potential new global market solutions reinforcing the role of the ECBC as global market think tank. The growing support for our organisation from stakeholders based in North America is another sign of the relevance and added value of our work for the ever-growing global covered bond community".
Mike Manning, CEO of DealVector commented:
"The ECBC and its members have a wealth of knowledge as to how improved transparency can improve outcomes in European markets.  We've already learned about hard bullet conversions, and potential challenges due to LIBOR phase out.  We've had an enthusiastic response to our platform throughout Europe, and eagerly anticipate working with our European partners to further tune it to local market needs.
This latest transatlantic addition to the ECBC's membership comes ahead of the 27th – and first Global – ECBC Plenary Meeting, which will take place in Vancouver, Canada, on 18 April 2018 and the following day's first Euromoney Conferences/ECBC North American Covered Bond Forum (see here) also in Vancouver. These events are being supported by the entire Canadian covered bond community, the World Bank Group, the European Bank for Reconstruction and Development (EBRD), Euromoney Conferences, and other key stakeholders from North America, and will focus on developments in global covered bond markets.
The Draft Programme and Agenda for the upcoming ECBC Plenary Meeting and related events in Vancouver is available here.
More information about the ECBC and its membership can be found here.