"ECBC welcomes Valiant Bank AG as a new member of the Council"
Brussels, 29 August 2018 – For immediate release
The European Covered Bond Council (ECBC) is pleased to announce that Valiant Bank AG has become the latest member to join the Council. Currently, the ECBC represents 122 members across more than 30 active covered bond jurisdictions around the world.
Valiant Bank AG (www.valiant.ch) is an independent retail and SME bank operating in Switzerland. It offers private clients and SMEs a comprehensive range of products and services to meet all their financial needs.
Commenting on Valiant Bank AG's admission as a member, Luca Bertalot, EMF-ECBC Secretary General said:
"It is a great pleasure to welcome Valiant Bank AG as a newcomer to the covered bond community and also take the opportunity to thank them for their recent contribution to the latest edition of the ECBC Fact Book. The continuous enlargement of this community demonstrates the lighthouse role played by the ECBC in the covered bond market and its commitment to guide the covered bond market towards the highest standards of market best practice."
Marco Brück, Head Treasury / ALM of Valiant Bank AG commented: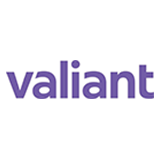 "Having launched our Swiss contractual covered bond programme last year, we are very happy to be accepted as a member of the ECBC and to join the European covered bond community. We are grateful that the ECBC gave us the opportunity to report on our programme in the latest edition of the Fact Book. We are looking forward to a productive relationship and to exciting personal interaction with other members."
This latest addition to the ECBC's membership comes ahead of the 28th ECBC Plenary Meeting, which will take place in Munich, Germany on 12 September 2018.
More information about the ECBC and its membership can be found here.
To download a copy of the latest edition of the ECBC Fact Book click here.