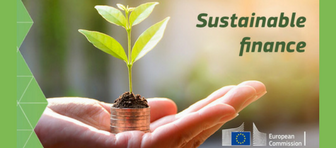 The European Mortgage Federation-European Covered Bond Council (EMF-ECBC) welcomes today's announcement by the European Commission that it will consider amending capital charges for banks in order to boost green investments and loans, including green mortgages and green bonds.
After his speech at today's One Planet Summit in Paris, organised to mark the two-year anniversary of the signature of the COP21 agreement on climate objectives, European Commission Vice-President Valdis Dombrovskis, responsible for Financial Markets, Financial Stability and the Capital Markets Union, tweeted, "We are looking at amending capital charges for banks to boost green investments and loans. This could for example make it cheaper for green-minded households to get mortgages for energy-efficient housing, or loans for electric cars."
The European mortgage and covered bond industries stand ready to support the European Commission in its important work in this respect by way of the EMF-ECBC led Energy efficiency Mortgages Action Plan (EeMAP) initiative and the soon to be launched Energy efficiency Data Portal & Protocol (EeDaPP) initiative, which together will not only deliver an energy efficient mortgage product (soon to be piloted with banks), but also deliver the data gathering, processing and disclosure capabilities in respect of these loans. As Martin Koch, DG FISMA – European Commission, highlighted during today's meeting of the Energy Efficiency Financial Institutions Group (EEFIG), EeMAP and EeDaPP have the potential to lead the way in providing evidence demonstrating the existence of a de-risking set of data, which would justify the amending of capital charges for green mortgages and green covered bonds.
Commenting on the European Commission's statements, Luca Bertalot, EMF-ECBC Secretary General and EeMAP and EeDaPP Coordinator, said:
"We welcome Vice-President Dombrovskis' statement and, as a clear sign of our commitment to the EU's energy and CMU agendas, we will continue to strongly support the Commission through the Energy Efficient Mortgages initiative (EeMAP and EeDaPP). Our sectors can play a game-changing role in helping the European Union to meet its COP21 commitments whilst maintaining their critical function of funding the continent's real economy. The Paris events this week give a clear sign of the acceleration of the energy debate within the European banking industry and clearly demonstrate that we are at the dawn of a new and global energy efficiency revolution."
The text of Vice-President Dombrovskis' statement to the One Planet Summit can be accessed here.