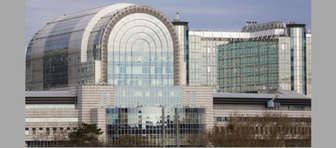 Brussels, 17 April 2018 – For immediate release
The European Mortgage Federation – European Covered Bond Council (EMF-ECBC) welcomes the adoption today by the European Parliament of the revised Energy Performance of Buildings Directive (EPBD), which promotes the improvement of the energy performance of buildings within the Union and highlights the central role to be played by financial institutions in financing this improvement.
Significantly, the newly approved Directive promotes the implementation of energy efficient mortgages for certified energy efficient building renovations by Member States and, in our view, will have a significant impact of consumer behaviour towards energy efficiency moving-forward. In this way, the EPBD intrinsically supports the Energy Efficient Mortgages Initiative, led by the EMF-ECBC together with a consortium of partners. The Initiative is intended to develop a mortgage financing product and framework, on the basis of which EU households are incentivised to improve the energy efficiency of the EU's building stock by way of favourable conditions linked to the mortgage. This will include the design of a pan-European protocol and portal for the gathering, analysis and disclosure of data related to energy efficient mortgages. The Initiative is funded under the EU's Horizon 2020 Programme.
The increasing importance given to energy efficiency financing is also evident beyond the EU, with the 27th – and first "Global" – ECBC Plenary Meeting taking place in Vancouver, Canada this week, during which the topic will be discussed during a high-level Energy Efficient Mortgages Panel. The Panel will be attended by Canadian, US and European representatives from the financial industry and regulators, demonstrating the growing global interest in energy efficiency financing.
Luca Bertalot, EeMAP & EeDaPP Coordinator & EMF-ECBC Secretary General, said:
"The revised EPBD proves that the EU is committed to achieving a highly energy efficient building stock and that it recognises the important role to be played by the financial industry in this area. With the EU mortgage market equalling more than half of the EU's GPD and the EU's building stock accounting for 40% of energy consumption in the Union, there is huge potential for the EU mortgage market, supported by the €2.5 trillion covered bond market, to support the EU's transition to a more energy efficient, and therefore sustainable, future".
For more information on the Energy Efficient Mortgages Initiative, please visit: energyefficientmortgages.eu