Finance Finland joins the ECBC
Brussels, 5 December 2018 – For immediate release
The European Covered Bond Council (ECBC) is pleased to announce that Finance Finland, has become the latest member to join the Council. Accordingly, the ECBC now represents 123 members from across more than 30 active covered bond jurisdictions around the world.
In addition to representing all eight covered bond issuers active on the Finnish market, Finance Finland (FFI) also represents banks, life and non-life insurers, employee pension companies, finance houses, fund management companies and securities dealers operating in Finland.
Commenting on Finance Finland's admission as a member, Luca Bertalot, EMF-ECBC Secretary General said:
"We are delighted to welcome Finance Finland on board and look forward to their valuable contribution to our activities. For the ECBC, expanding its membership base into Finland is a sign of the positive development of the country's covered bond market and recognition of the added value our work brings to the global covered bond community."
 Piia-Noora Kauppi, CEO, Finance Finland commented: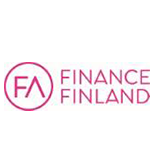 "We are pleased to become a member of the ECBC and are looking forward to contributing to the work of making the European covered bond market even better. In the light of the upcoming CB legislative framework, we see ECBC membership as being especially important. We welcome the EU's harmonisation efforts and the principle-based approach, which is vital to preserve our well-functioning market and safeguard existing good practices. We value the work the ECBC is doing in this important field and want to be part of it."
This latest addition to the ECBC's membership comes ahead of the 29th ECBC Plenary Meeting, which will take place in Riga, Latvia, on 24 April 2019 (see here). The event will be supported by key stakeholders in the Latvian capital markets community including the Ministry of Finance of the Republic of Latvia, the European Bank for Reconstruction and Development (EBRD), and Euromoney Conferences.
More information about the ECBC and its membership can be found here.
Contact:
Luca Bertalot
Secretary General
Tel: +32 2 285 40 35