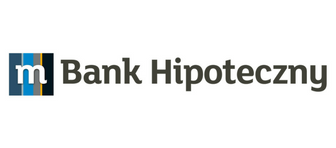 Brussels, 22 March 2018 – For immediate release
The European Covered Bond Council (ECBC) is pleased to announce that mBank Hipoteczny, based in Poland, has become the latest covered bond issuer to join the Council as a member. Accordingly, the ECBC now represents 119 members from across the more than 30 active covered bond jurisdictions around the world.
mBank Hipoteczny was the first issuer of covered bonds in Poland (first issuance in 2000) and is currently the second largest issuer in the country with a market share of 37% as of end-2017. As such, mBank Hipoteczny plays a leading role in the market for real estate financing and the issuance of mortgage bonds in Poland.
Commenting on mBank Hipoteczny's admission as a member, Luca Bertalot, EMF-ECBC Secretary General said:
"We are delighted that mBank Hipoteczny has chosen to become a member of the ECBC and we are convinced that it can make a valuable contribution to our activities, especially in emerging covered bond markets. For the ECBC, a growing membership base in Poland is a sign of both the positive development of the country's covered bond market as well as a recognition of the added value our work brings to the global covered bond community."
 Piotr Cyburt, President of the Management Board of mBank Hipoteczny commented:
"We are honoured to be accepted as a member of the ECBC and proud to be recognised as one of the most innovative covered bond issuers with the longest history on the Polish capital market. We are really excited to be part of the Council and hope that our support and contribution will have influence in the covered bond industry, by promoting the covered bond asset class as a key funding instrument."
This latest addition to the ECBC's membership comes ahead of the 27th – and first Global – ECBC Plenary Meeting, which will take place in Vancouver, Canada, on 18 April 2018 and the following day's first Euromoney Conferences/ECBC North American Covered Bond Forum (see here). These events are being supported by the entire Canadian covered bond community, the World Bank Group, the European Bank for Reconstruction and Development (EBRD), Euromoney Conferences, and other key stakeholders from North America, and will focus on current issues in global covered bond markets – including the role that the ECBC and the EBRD are playing in supporting the development of emerging markets.
The Draft Programme and Agenda for the upcoming ECBC Plenary Meeting and related events in Vancouver is available here. More information about the ECBC and its membership can be found here.
Contact:
Luca Bertalot
Secretary General
Tel: +32 2 285 40 35